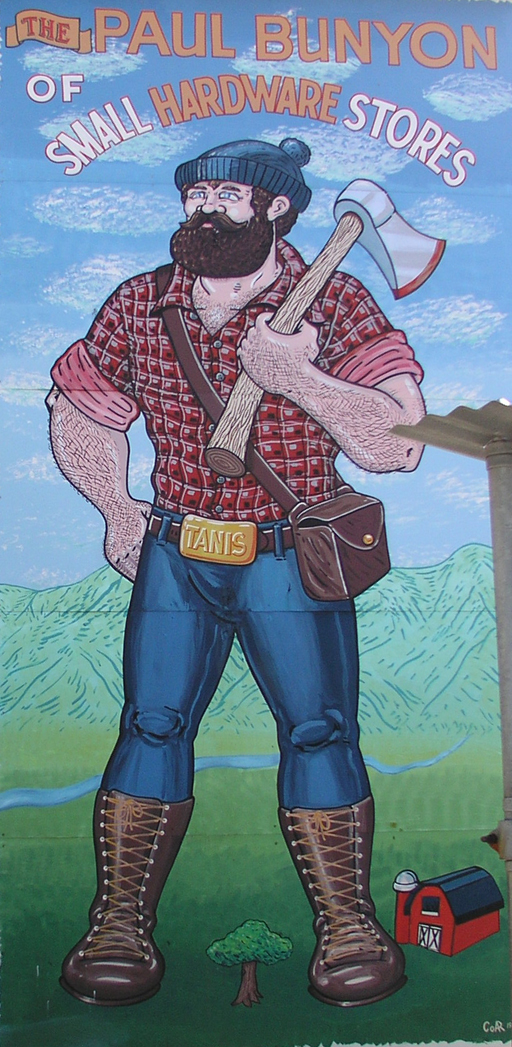 We are Tanis Hardware.
one local hardware store. many taglines.
Your local, friendly, one stop, mom and pop shop.
Fast, convenient service - seven days a week - at your own neighborhood store.
Over 30,000 items for your every need - home, industrial, commercial
It ain't free but we got it.
Where you can expect friendly service unless Skip waits on you.
For all your tools and stuff.
The Paul Bunyan of small hardware stores.